2017 is going so fast.. were nearly at the end of this year.
For the month of September I don't think that I will be reading a lot of books, because i'm moving off to university/college.
Opposition – Jennifer L Armentrout (LUX #5)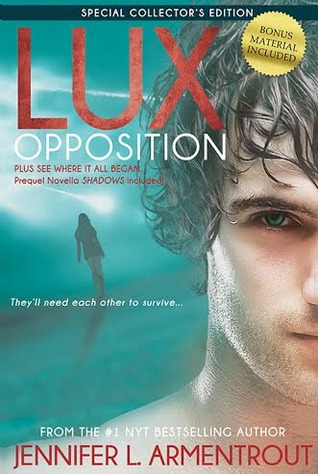 This is the last book in this series, and i'm already sad. I'm going to need more Daemon Black in my life. It isn't enough.
Blurb:
Katy knows the world changed the night the Luxen came.
She can't believe Daemon welcomed his race or stood by as his kind threatened to obliterate every last human and hybrid on Earth. But the lines between good and bad have blurred, and love has become an emotion that could destroy her—could destroy them all.
Daemon will do anything to save those he loves, even if it means betrayal.
They must team with an unlikely enemy if there is any chance of surviving the invasion. But when it quickly becomes impossible to tell friend from foe, and the world is crumbling around them, they may lose everything— even what they cherish most—to ensure the survival of their friends…and mankind.
War has come to Earth. And no matter the outcome, the future will never be the same for those left standing..
Vicious (The Villains #1) – V.E. Schwab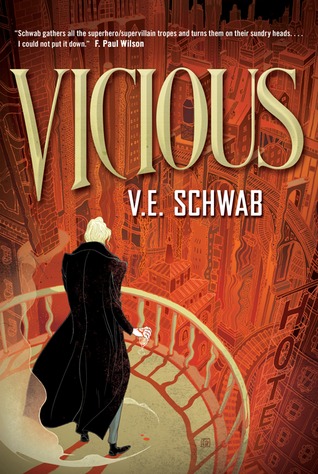 As I am part of a bookclub, this months book we are reading is Vicious. I've heard a lot about this series, as well as the author. I'm quite excited to read this because I have high expectations.
Blurb:
Victor and Eli started out as college roommates—brilliant, arrogant, lonely boys who recognized the same sharpness and ambition in each other. In their senior year, a shared research interest in adrenaline, near-death experiences, and seemingly supernatural events reveals an intriguing possibility: that under the right conditions, someone could develop extraordinary abilities. But when their thesis moves from the academic to the experimental, things go horribly wrong. Ten years later, Victor breaks out of prison, determined to catch up to his old friend (now foe), aided by a young girl whose reserved nature obscures a stunning ability. Meanwhile, Eli is on a mission to eradicate every other super-powered person that he can find—aside from his sidekick, an enigmatic woman with an unbreakable will. Armed with terrible power on both sides, driven by the memory of betrayal and loss, the archnemeses have set a course for revenge—but who will be left alive at the end?
Northanger Abbey – Jane Austen
My Instagram friend and I are going to read this book together. Jane Austen is a classic and we both enjoy reading them. (If you are interested please DM me on my instagram )
Blurb:
During an eventful season at Bath, young, naive Catherine Morland experiences fashionable society for the first time. She is delighted with her new acquaintances: flirtatious Isabella, who introduces Catherine to the joys of Gothic romances, and sophisticated Henry and Eleanor Tilney, who invite her to their father's house, Northanger Abbey. There, influenced by novels of horror and intrigue, Catherine comes to imagine terrible crimes committed by General Tilney, risking the loss of Henry's affection, and has to learn the difference between fiction and reality, false friends and true. With its broad comedy and irrepressible heroine, Northanger Abbey is the most youthful and optimistic of Jane Austen's works.
You can find me on:
Goodsread: https://www.goodreads.com/user/show/61279943-zara
Instagram: https://www.instagram.com/bookwormliife/?hl=en
Zara